Richmond and its surrounding areas are home to a large selection of vineyards and wineries that create some of the finest wines in all of Virginia. The climate of central Virginia is perfect for growing a variety of wine grapes such as Petit Verdot, Viognier, Chardonnay, Merlot, and many others, due to the nutrient-rich soil, which is ideal for viticulture.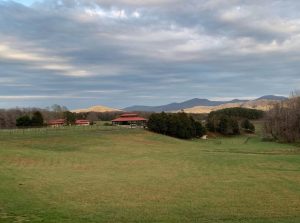 Richmond is home to a number of wine tastings and vineyard tours with ideal settings to relax and have a glass of wine while watching the James River flow by. Richmond also has a number of restaurants that feature locally produced wines ranging from bone dry reds to sweet oaky white wines on their menus. With vineyards in Richmond ranging in size from extensive commercial vineyards to small family-run wineries, you can find a wide variety of single grape and blended wines to suit anyone's palate.
Virginia's Governor's Cup showcases some of the best wines the state has to offer and Richmond vineyards rank high on those lists yearly. With the quality and variety of wines produced in Richmond Virginia, visitors will surely find a wine for everyone.