With the tastes of the average consumer constantly changing with the next hot item, it can be a challenge for Virginia vineyard and winery owners to keep up with the country's wine trends. But those with their finger on the pulse of what is trendy can become incredibly popular and profitable quickly! Here are some of the most significant developments in the wine market to keep an eye on over the coming months and years.
Going Beyond "Red" and "White" Labels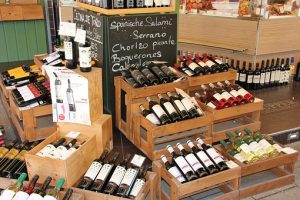 The categories of wines are getting increasingly complicated in the wine aisle, as consumers and younger winemakers push boundaries. Now, the boundaries between "red" and "white" wines are beginning to blur, and we're seeing a greater interest in orange wines, co-ferments that include both red and white wine grape varieties, and macerated white wines. This trend started a few years ago with the sudden popularity of rosé for the summer, but has continued to expand into even more unique wines that truly defy traditional wine genres. Many Virginia wineries that have experimented with new stylistic techniques that blur lines have seen amazing success! 
Sparkling Wine Isn't Just for Celebrating
Gone are the days when a bottle of Champagne meant a wedding toast or the celebration of a promotion. These days, sparkling wine from across the globe is becoming an every-day drink. Virginia wineries have been slow to embrace this trend, and there aren't too many that offer sparkling wine regularly. Consider trying out a sparkling wine – as the market's demand for bubbly is predicted to continue to grow in the next few years! 
Online Wine Sales Stay Strong
Many vineyards and wineries across the country saw huge boosts to their online sales at the start of the pandemic. Now that the country has largely opened up again, the sales have not died down. Consumers appreciate the ease of ordering local wine online, yet many Virginia wineries do not yet offer this service. Consider hiring a graphic designer to improve your website and try your hand at ecommerce! 
Natural Wine Goes Mainstream
Natural wine production used to be unusual and produced in only a few large cities. But today, with expanding consumer interest, many vineyards and wineries across the country are embracing small-batch natural wines! There is increasing demand for these wines, especially in regions that typically favor craft beer. Natural wine doesn't use chemical herbicides or pesticides, filtering, or sulfites. The grapes are hand-picked, and wild indigenous yeast is used to truly capture the local terroir. Natural beer is an excellent new market for Virginia wineries and vineyards to consider for the coming years!
Embrace Wine Tech to Simplify the Process
In the last decade, there have been massive developments in technology designed to help vineyards to monitor their grapes and wineries to monitor their wine-production. On the extreme end, a Napa Valley vineyard has fitted each grape wine with sensors to determine the water intake. Meanwhile on the winery side, sensors help to determine the amount of each chemical compound will end up in the wine. 
While you may not be ready to embrace this much groundbreaking technology just yet, we recommend investigating some of the wine-related tech on the consumer side. There are many apps on the market to help consumers find and share great bottles of wine. Virginia wineries should make sure that these apps list their wines and where to purchase them, to stay on consumers' radar! 
Drinkable Wines with Low ABV
Many consumers today are embracing lower alcohol content wines, especially if they plan to keep drinking all day. High alcohol wines can be heavy and make drinkers feel tired, which can put a damper on a long celebration. Lower alcohol wines feel lighter for daily drinking and can be healthier in the long term. Consumers are flocking to lower ABV that still retain big and well-balanced flavors. 
Bourbon Barrels Give Wine New Life
Winemakers are upping the ante with their wine aging by using recycled liquor barrels to store reds and oaked whites! Not only do whiskey or bourbon barrels impact a unique smoky, vanilla flavor, but reusing the barrels in this way is the height of sustainability. If you want to add a unique bottle of wine to your list, try this simple and cost effective trend.