When most of us think of wine, we think of Italy, France and Napa Valley. If we venture no further than these tried and true regions of wine making, then we will be missing out on the opportunity to taste great wine from the birthplace of American wine – Virginia.
Then: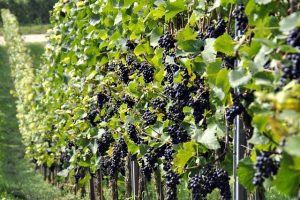 Virginians have been growing grapes for wine (or attempting to) since the days of Jamestown when the commonwealth required all landowners to plant 10 grapevines. The most famous landowner was Thomas Jefferson who grew a variety of grapes on his Monticello land. The European grapevines struggled to thrive in the New World and Jefferson was unable to produce a good table wine. Jefferson did however convince an Italian viticulturist, Fillipo Mazzei, to plant his European vines in Virginia and provided Mazzei with 193 acres of land for this purpose. In that first year a severe frost destroyed many of the vines. After years of trying, Mazzei was finally able to create two barrels of wine from six varietals of wild grapes. At the time of the American Revolution, while Mazzei was abroad, he rented out his home. During this time, his vineyards were trampled by horses thus putting an end to Mazzei's winery experiment in America. It wasn't until the 1970s that someone took another chance on creating a vineyard and winery in Virginia. Another Italian, Gianni Zonni, was traveling in Charlottesville, Virginia. The Italian found the region quite beautiful and familiar since the area reminded him of his home in Italy. He decided to attempt to establish a vineyard and winery there although the Department of Agriculture and local banks tried to dissuade him. They wanted him to grow the tried and true crop of Virginia – tobacco. Zonni refused and moved forward with his plan of planting his European grapevines and setting out to establish a vineyard and winery. Thus, Barboursville Winery was established.
Now: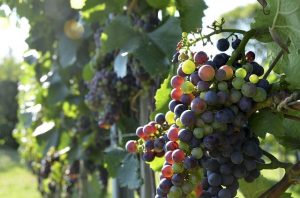 Today Virginia is considered the country's fifth largest producer of wine. There are currently over 300 wineries in Virginia – most are family owned. While some of the vintners produce a traditional European style of wine, many of the younger vintners are not afraid of experimentation and are producing less familiar wines. While you may not find Virginia wines in stores countrywide yet, you can try them in local restaurants and shops. Virginia wineries also have a variety of events that you can take part in to familiarize yourself with the local wines and wineries. According to the Virginia Wineries Association, The Virginia's Governor's Cup is one of the most stringent wine competitions in the United States. 544 wines from local wineries were entered into the competition. All wines entered have to be made from 100% Virginia fruit. Of the 544 entrants, there were a total of 96 Gold Medals awarded – all scored 90 points or higher. Should you be curious about the winners, Virginia has established Virginia's first wine trail. The Gold Medal Wine Trail highlights 47 of the Governor's Cup gold medalists. All information about Virginia's wine trail can be found online. Another option for getting to know Virginia wines and wineries is to attend a local wine tasting. The easiest way to participate is virtually. Many of Virginia's Wineries are running tastings online via Facebook. When you sign up for a virtual tasting you will receive information and the wine. A vintner will discuss the wine, winemaking and any questions that participants may have. You can also participate in the Mystery Wine Game. In this event you and Neil Wavra, the Chef and owner of Field & Main restaurant, will blind taste test wine that staff has picked out for you both. Neil will then go through the steps to identify the wine's varietal (type), region, and vintage (year the grapes were harvested). Finally, you may decide to visit a winery or wineries in person. At this time, wineries are allowed to have up to 50 people inside their winery and up to 100 people outside. You may tour the winery, take part in a tasting, buy a bottle and have a picnic or shop in the gift shop. Whatever you decide to do you will be surrounded by the stunning beauty of Virginia. One thing of note, due to the changing nature of Covid19 regulations it is best to call the winery in advance so that you are aware of the most up to date regulations and guidelines. Also, many wineries are requiring reservations due to restrictions on the number of people who can be in one area.
With the many ways to get to know and enjoy Virginia wine and wineries, you have no excuses for not treating yourself and exploring one of the many wineries in Virginia, either virtually or in person. However you choose to go about it, exploring Virginia wines and wineries is an exciting and fun way to spend an afternoon and you may even end up learning a little something about wine…. or buying a winery of your very own.