---
Spectacular

Winery with Horse Facility

SOLD!

This property offers the perfect opportunity for interested buyers to dive headfirst into Virginia's booming wine industry. Conveniently located near Washington, D.C., this winery is just a short drive from Dulles Airport. This vineyard has a well-established reputation with wine connoisseurs and boasts a devoted clientele that appreciates its unique and exceptional wines. The vineyard's location is ideal: with moderate elevations, a mild climate, good drainage, and high-quality soil, the vines produces complex and interesting wines. But this property's allure doesn't end at its ideal terroir. This offering also features a well-maintained horse facility and a second horse barn with five stalls. The property is completed by a stunning main house with over 5,000 square feet of space, a pavilion, a detached guest house, and a swimming pool.
---

For More Information
Rick Walden
434-981-5923
---
Spectacular

Winery with Horse Facility - $3,495,000
---
Properties similar to

Spectacular

Winery with Horse Facility:
---
View Our Sales Brochure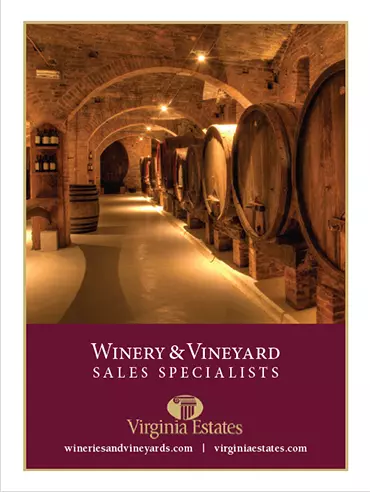 Listing Brought to you by:
Virginia Estates Inc, Afton, VA
---
ALL INFORMATION IS PROVIDED IN GOOD FAITH AND DEEMED RELIABLE, BUT NOT GUARANTEED. BUYERS ARE ADVISED TO EXERCISE THEIR OWN DUE DILIGENCE REGARDING THIS INFORMATION. VIRGINIALAND.COM, A DIVISION OF VIRGINIA ESTATES ASSUMES NO LEGAL RESPONSIBILITY FOR ACCURACY.